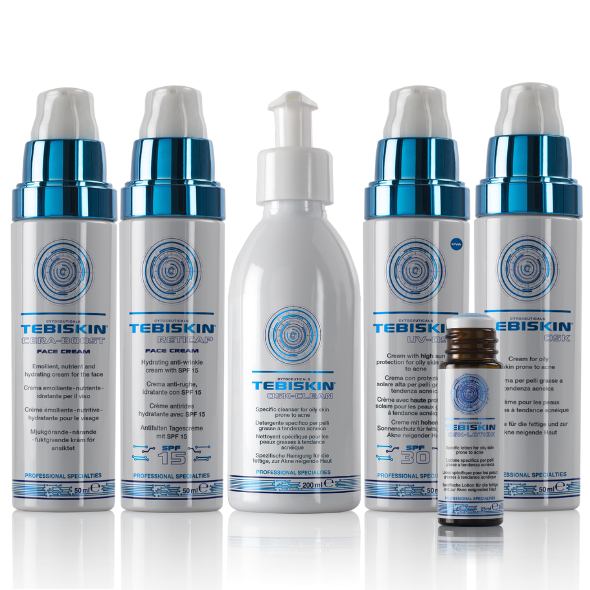 25 Apr

Tebitech – Tebiskin

TEBITECH – TEBISKIN 

What is Tebitech? 

Tebitech – Technologies and Biotechnologies for dermatology and plastic surgery. Innovative medical devices that are researched and developed to optimise the condition and activity of skin cells. Tebitech Enerpeel chemexfoliation or chemical peeling treatments contain specially selected ingredients in a patented delivery technology.  With Enerpeel, each peel is individually tailored to the specific skin issue. The most appropriate acids have been selected for particular skin issues; ranging from pigmentation, wrinkles, scarring and oily skin. Strong in depth, delicate on the skin. The peel of the future is already here! 

We at Refresh rejuvenate just love our results with our Enerpeel chemical peeling system, fabulous superior results. The Enerpeel Technology has made it possible to reduce surface trauma rendering simultaneously more efficient the renewal of the epidermis and remodelling of the dermis. 

I love performing a treatment on myself, keeps my skin in the very best condition. My favourite peels are:
Mandelic acid – refreshing all year round (special event).

Glycolic acid    – skin tone enhancer (pick me up).

Salicylic acid    – inflammatory acne (excellent results).

Jessner  –  photo aging /rejuvenation 
These medical grade peels can be used to treat the following:
rosacea

sensitive skin

acne and oily skin

aging/mature skin

Lentigos, mild to moderate actinic keratosis, photo and chrono ageing, moderate melisma.

pigmented or sun damaged skin
Tebiskin Cytoceuticals Products are professional only, innovative  prescription strength products that are medically tested, researched and developed with precision and accuracy to achieve an evident aesthetic benefit for many skin conditions.  As such are only available with the recommendation of a doctor or medical health practitioner. At Refresh Rejuvenate we have health practitioners able to supply these products (registered nurse). 
Science and technology at your service to maintain or provide you with beautiful healthy skin. The high quality formulas are accentuated by innovative delivery Systems and Technologies designed to specifically improve product functional performance.
The Tebiskin Cytoceuticals range includes the following products and many more:
TEBISKIN® HYAL is a key product to be used pre and post any skin changing procedure to improve and maintain results. Tebiskin® Hyal delivers a new patented Carnosine Hyaluronate. It causes rapid and significant up regulation of hyaluronan synthetase to increase hyaluronic acid levels in the skin. Increased HA improves skin function, plumps the skin and also slows collagen binding to keep the collagen matrix fluid for longer.
TEBISKIN® OSK-CLEAN is a pyruvic acid-based exfoliator that has antibacterial properties and slows down oil production while helping to unclog blocked hair follicle ducts. Tebiskin OSK-Clean aims to improve the condition of oily and problematic skin and contains triethyl citrate, pyruvic acid and triclosan to eliminate and prevent the recurrence of acne.
TEBISKIN® B-BOOSTER is a cream characterised by a specific smoothing action capable of reducing fine lines and wrinkles in just 15 minutes after application. It performs an effective moisturising and antioxidant action making skin colour more uniform, lively and luminous. The skilful combination of two biotechnological peptides that relax the face muscles, thereby creating a smoothing action similar to the results obtained with targeted Botox injections.