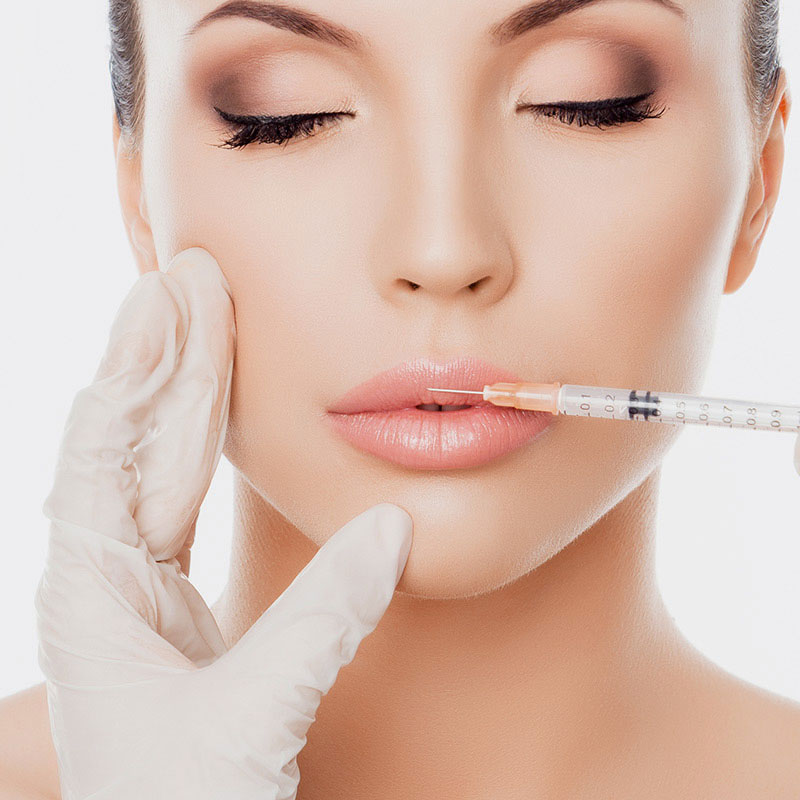 27 Nov

What's the difference between Dermal Fillers and Botox?

If you're new to cosmetic injectables, you may wonder about the difference between fillers and Botox, and which treatment can help you achieve your anti-aging goals. Botox and fillers both have their own unique advantages and can also be used together to reverse the signs of aging. A combination approach can enhance the youthfulness of your face, with longer lasting results than Botox or fillers alone.

Fillers

Dermal fillers restore facial volume loss, smoothing lines and wrinkles, restoring your cheek and lip volume, and refreshing your appearance. Adding volume without surgery, injectable gel fillers treat static lines that are visible when your face is at rest. From plumping the lips to lifting your cheeks, fillers add volume, encourage natural collagen production, and prevent the skin from sagging.

Fillers are injected into the skin with a very fine needle to fill in facial wrinkles and indentations to restore a smoother appearance, or into the lips to add fullness and volume to your smile. Very effective at reducing the early signs of aging, fillers are mostly used on the middle and lower facial areas.

Fillers provide visible results you can see immediately, with effects lasting for 6 months to 2 years. In the cheek area, fillers last up to 2 years. For facial lines and wrinkles, results last 12 to 18 months. Lip fillers typically last 6 months to 1 year.

Botox

Botox offers natural looking wrinkle reduction by temporarily relaxing the facial muscles that cause fine lines and wrinkles. Designed to remove and reduce wrinkles, Botox treatments work by blocking the nerve signals to your facial muscles. Quick and painless, Botox reduces your facial muscle activity and temporarily prevents the contraction of muscles that cause laugh lines, frown lines, and crow's feet.

Botox treatments consist of a few tiny injections, with very localized effects that will not impact your ability to smile, laugh, or show expression. Effective for a wide range of people, Botox improves the appearance of moderate to severe lines between the eyebrows and can be injected around the eye area to improve the appearance of crow's feet.

With minimal discomfort and no downtime, Botox fits in to your lifestyle and schedule. Most people see visible results in 7 days to 2 weeks, with maximum results at 4 weeks, results last about 4-5 months.

Can I combine them?

Botox is most effective for superficial lines and wrinkles, while fillers plump the skin and can smooth out even the deepest forehead furrows and marionette lines. Depending on your goals, a combination of Botox and fillers can make the greatest impact on your appearance.

The two injectables complement each other by targeting multiple areas of the face simultaneously. Botox and fillers both require the expertise of a professional. Rosalie is a Cosmetic Registered Nurse with over 43 years' experience in the medical industry. After undertaking advanced injectables training at the Australasian Academy of Cosmetic Dermal Science under the renowned Plastic Surgeon Dr Jason Oates, Rosalie opened the Refresh Rejuvenate Clinic in 2014.