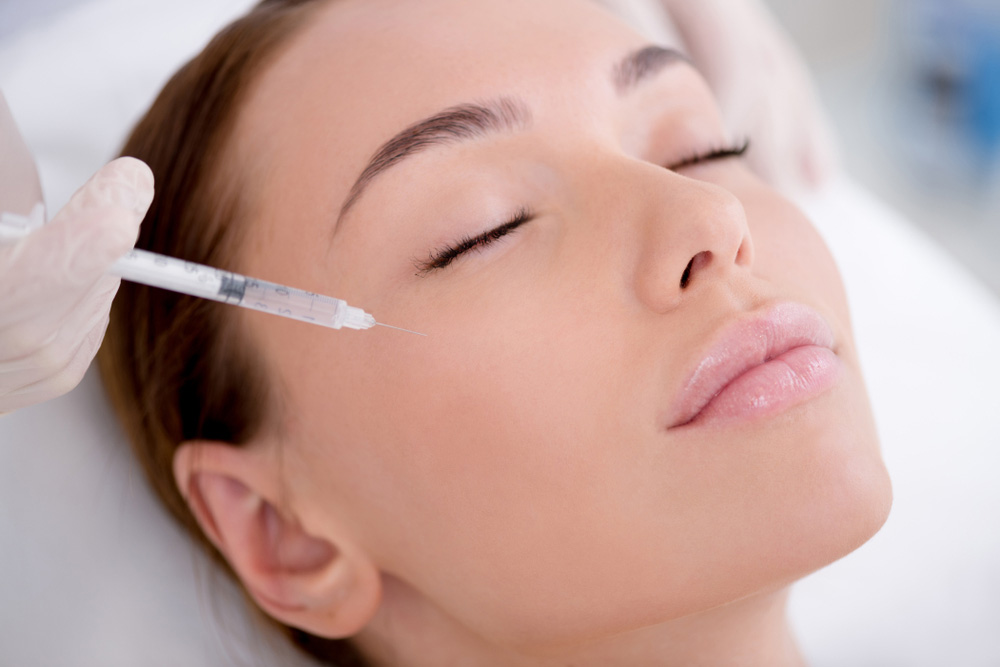 09 Jun

All You Need To Know About Cosmetic Injectables

Age truly is just a number these days. You feel young at heart and now, thanks to innovations in the beauty industry, your inner youthful vibrancy can shine through your skin as it should do.  

Cosmetic injectables – which include anti-wrinkle injectables, fillers and "vampire" facelifts/facials – offer a safe, quick and virtually pain-free way to turn back the hands of time and restore your youthful complexion. And best of all? There's minimal downtime.  

Here what you need to know:
Anti-wrinkle injectables
Crow's feet and turkey necks are for the birds. With anti-wrinkle injectables, you'll be kissing them goodbye in no time at all. This treatment is an excellent option if you're looking to soften forehead creases and lines around the eyes, mouth and even the neck (platysmal bands) causing an ageing ropey looking neck. They're also highly effective for smoothing out that angry frown between the brows , they can even help out a gummy smile, no more having to cover your beautiful smile. They can even help out a lop-sided smile.
Often called "muscle relaxants", anti-wrinkle injections are injected directly into the muscle to "relax" it and stop it contracting. This prevents the overlying skin from wrinkling. When performed by a professional cosmetic registered nurse, the results are perfectly natural and subtle and will last 4-5 months and when retreated may last longer with a lessor dose required.
Dermal Fillers
As we age, the skin loses its youthful elasticity and volume because the body produces collagen, elastin and hyaluronic acid more slowly. The result? Folds, wrinkles and creases cause the skin to sag and look tired. It's not a great look on anyone, but dermal fillers are a quick and affordable treatment option.  
The most common areas treated with dermal fillers are cheeks, lips, lip lines and nasolabial folds (the lines that run from the nose to the corners of the mouth). A soft filler gel is injected into the area to boost volume and prevent the skin from folding and wrinkling in the future. The results will be instant and will last between 9 and 24 months. Who said you can't relive your youth? – We love our dermal fillers!
Platelet-rich plasma ("vampire" facelifts/facials)
No, they're not as gruesome as you might imagine, and the science is perfectly sound. Here's how a "vampire" facelift/facial is done.
First, a small amount of blood is extracted from the client's arm. Then it's whizzed around in a centrifuge to separate the plasma (the liquid) from the white and red blood cells. The plasma, which is packed full of platelets (hence the name of the treatment), is then injected into the client's facial skin, resulting in a more youthful, smoother and vibrant complexion. It also boosts collagen production. 
Vampire facelift procedure improves colour texture and shape – involves a specific way of injecting both HA fillers and PRP to create a more beautiful shape. For those who already enjoy a great facial shape but who want improvement in colour and texture, the vampire facial works wonders. Platelet-rich plasma also naturally stimulates hair growth, decreases hair loss and helps stimulate hair follicles to produce thicker fuller and healthier hair.
At Refresh Rejuvenate in Tamworth NSW, you're in safe, professional hands.
All injection procedures are performed after a consultation with a medical doctor, and treatments are performed by our highly skilled and professional cosmetic registered nurse. Call us today to reclaim your youth.