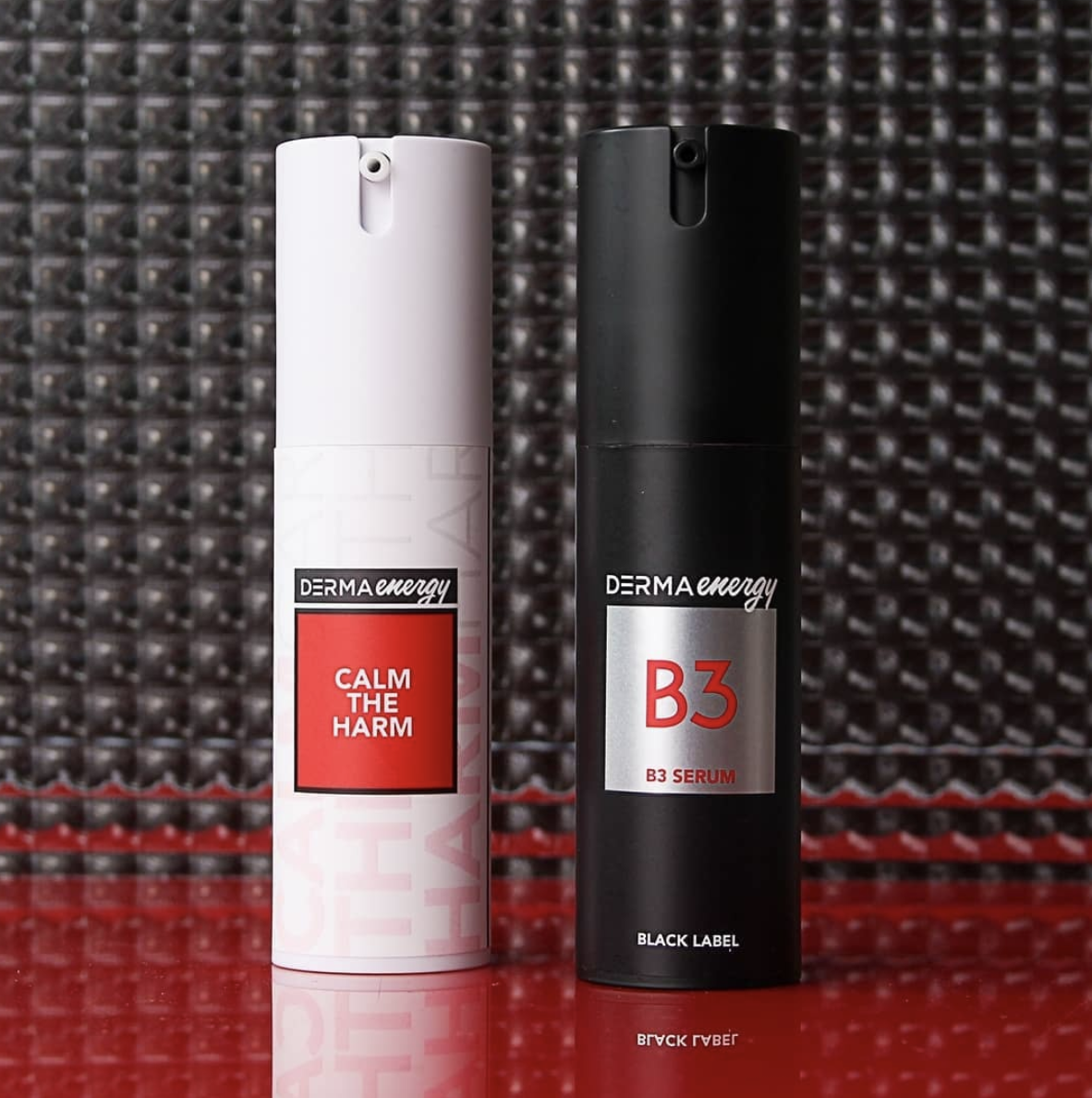 08 Jan

DermaEnergy – Black Label
What do Dermaenergy do?
Dermenergy an Australian Medical Skin Care Range, hit the ground in 2017 with guns blazing launching an effective medical-grade skin care range that aims at re-igniting the beauty of your skin by increasing energy and vitality.
The goal of Dermenergy is to provide long-term solutions with minimal negative reactions which is achieved by each product being formulated to enhance the life of your skin.
Dermenergy believes energy is critical to for your skin, so it has based its entire skin care range around the energy enhancing ingredient ATP (Adenosine Triphosphate). Combing ATP with actives helps deliver prolonged simulation for results that are not only fast but enduring.
Dermenergy skincare range are formulated with powerful active ingredients alongside signature energising ingredient ATP are achieving outstanding results solving  common problems like  ageing, fine lines, wrinkles, congestion, dehydration and pigmentation.
The Black Label Skin-Care Range
Dermaenergy Black Label is a step up from the budget-friendly 'White Label' line targeting millennials. Dermenergy Black Label with formulas highly concentrated are suitable for a more mature skin, increasing energy and vitality and reducing visible signs of ageing.
The difference of the Black Label skin-care range:
Fragrance-free (all serums and moisturisers)
Scrub free exfoliation with LQD Serum – alpha & beta hydroxy acid liquid exfoliant
Serums formulated with encapsulated technology – Vitamin A (Retinol), Vitamin C, Peptides & more, reducing skin irritation.
Revive Moisturisers with Pre and Probiotic moisturisers with Blue Light Protection, from UVB damage caused by our modern world, internal lights, computers and smart phones.
Chemical Free – Mineral (zinc and titanium) sun protection
World first Sun protection – SPF50+ with ATP
Signature ingredient ATP (at 4x concentration of White Label) in all products
Sulphate-free cleansers
Dermaenergy believes our skin is becoming more sensitive with the overuse of irritants, like scrubs, retinol, glycolic acid, sulphates, PEGS & fragrances.
Due to this they have created an active cosmeceutical that is conscious of known irritants and suspicious unwanted ingredients which leads to achieving results without reactions.
Our Connection with Dermaenergy
Refresh Rejuvenate have worked with Sean Able (owner of Dermenergy) for over the past 5 years consistently providing excellent skin care products living by the motto, 'Results with no reactions'. The Black Label range is a more advanced for the more mature skin, while we pleased to offer, The White Label range, for the younger skin and budget conscious. We are pleased to offer medical- grade products for every step of a customer's skincare journey.
Rosalie's Favourites
DermaBrush
Hydrate and inflate
Filthy rich moisturiser
Shed the dead – liquid exfoliant
Mean Clean
Black Label
Mineral Protection with reflective Porcelain Flower
Moisturises with blue light protection
3 Series- A3, B3, C3 and HA3 Serums – Containing 3 different versions of their signature active ingredients.
Sulphate free cleansers
[/vc_column_text][/vc_column][/vc_row]